Alcohol Regulations to Consider on a Sunday
May 29, 2019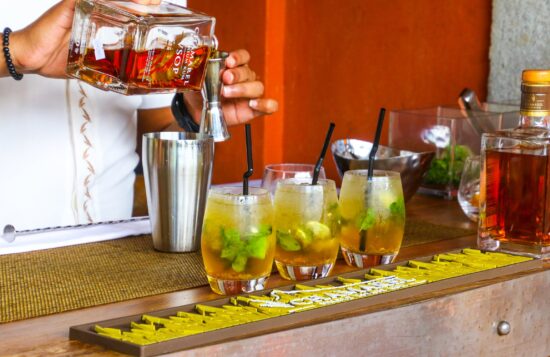 Texas takes its alcohol laws seriously, and knowing specific regulations can help keep your restaurant or establishment in good standing with the TABC. One of the more specific regulations pertain to alcohol sale hours; especially on Sundays.
At TABC On The Fly, we are dedicated to helping alcohol vendors understand their local regulations and making sure that they are compliant with the law. Sundays can be tricky for vendors, so here are some of the key facts to take into account going into your next weekend.
Can Stores Sell Alcohol on Sundays?
This is a situation that is extremely specific to the location that attempts to sell alcohol. If patrons are looking to purchase hard liquor for a Sunday event, remind them to stock up beforehand. According to TABC regulations, package stores and liquor stores are completely closed every Sunday.
However, beer and wine are still available at locations like grocery stores or gas station convenience stops. Even though patrons can select these options, the TABC rules that apply to said products are:
No sales before noon;
If they are a wine only package store without a beer license, they cannot sell on Sundays;
If the store has a beer license, the wine available for sale can't be more than 17 percent alcohol by volume.
Sunday Alcohol Regulations and Restaurants
The rules for restaurants can also become quite particular when examining available hours of sale and alcohol consumption on Sundays, resulting in some bars and restaurants adhering to a noon-midnight schedule on Sundays.
Many restaurants are able to provide drink specials during Sunday brunch to their patrons. For example, restaurants and bars are able to provide alcohol to guests between the hours of 10 am and noon. However, these drinks can only hit the table if there is already food being served to the party. After noon, the standard noon-midnight rules for on-premise consumption apply, unless you're located in an area that is legal for extended hours. If so, you may sell or serve alcoholic beverages for on-premise consumption until 2:00 AM.
TABC Specifics on Texas Hours of Sale and Consumption at Other Locations
There always seems to be something exciting going on in the state of Texas, and ensuring responsible consumption is the goal of the TABC. That's why places like sports venues, concerts, and festivals all have specific sale hours on Sundays.
Sports Venue
Anywhere that hosts live sporting events is allowed to sell alcoholic beverages beginning at 10:00 AM on Sundays.
Festival and Concert Venues
Like all other locations, these types of venues must be licensed or permitted to sell alcohol to guests in attendance. Venues with said permits may sell beginning at 10:00 AM on Sundays.
Get Your Sunday Alcohol Regulations Right with TABC On The Fly
Understanding the numerous alcohol regulations in the state of Texas can be taxing. Learn everything you need to know about being a responsible seller-server by getting TABC-certified fast for only $10.99 with TABC On The Fly.
Back to Blog