About us
We've been in your shoes.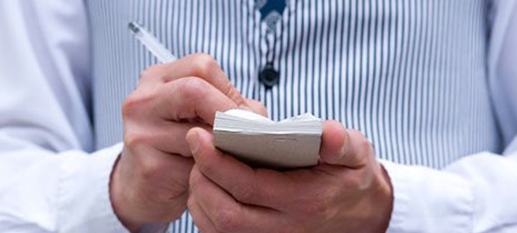 Our Mission
"To give you the information and knowledge you need to make informed decisions and follow the law."
ABOUT OUR TABC CERTIFICATION COURSE
TABC On The Fly is designed to provide sellers and servers in Texas the most efficient way to obtain their certification. It is no longer required to drive and attend an on-site TABC certification course to receive or renew your certification. TABC On The Fly offers you a quick and affordable online TABC certification course, which can be taken in the comfort of your own home, on your schedule.
As a server, I found myself in your position every two years: sitting in front of the computer having to suffer through a mind-numbing TABC certification online course on selling alcohol in Texas … a course that inevitably missed the mark on reflecting what it's really like to work in the service industry. TABC On The Fly was created out of my desire to fix that.
I wanted to provide sellers and servers in Texas an online TABC certification course that adequately reflects the reality of the environment they work in. Our TABC certification course wasn't created by some corporate training company based in another state and doesn't have cheesy skits with Z-list actors. Our TABC certification online course was made by servers, for servers in the Lone Star State with their real stories and experiences.
TEXAS ALCOHOLIC BEVERAGE COMMISSION
As a seller or server of alcoholic beverages in the state of Texas, you may be learning about the TABC certification that your boss is probably making you obtain. The curriculum is designed by the Texas Alcoholic Beverage Commission, the state agency providing alcohol regulations to the alcoholic beverage industry in Texas. The TABC firmly believes that sellers and servers of alcoholic beverages, with proper training, are more able to identify and avoid the sale of alcoholic beverages to minors or intoxicated customers.
THE GUY BEHIND OUR COMPANY
My career in the restaurant business started all because I wanted to save some money for gas and insurance before getting my driver's license. There were a handful of stores within walking distance from our house in Georgetown, Texas and one of them, a tiny family-owned Italian restaurant, just happened to be in the market for someone to wash dishes, buss tables, and clean the bathrooms. I was their guy. When I turned 16 a few months later, I landed my first serving job at a sweet 1950′s-style diner called Monument Cafe which has since been featured on the Food Network show Diners, Drive-Ins, and Dives. Needless to say, these early job decisions turned into a career.
My career as a server spanned many years, during which time I had the opportunity to oversee the private dining program at one of the most exclusive, fine-dining steakhouses in Dallas and one of the highest-grossing restaurants in the United States … All while I was still in college. The experience I gained from standing in front of and speaking to large groups of business executives, attorneys, doctors, celebrities, and professional athletes was unlike anything I could have experienced elsewhere, and it further solidified my belief that this is truly an awesome industry to be a part of.
Since then, I received my Bachelor of Science in Business Administration and Master of Arts in Communication before moving on to become General Manager at an upscale, high-volume restaurant in Uptown Dallas. I created TABC On The Fly while I was a General Manager because I knew we could make the TABC certification process better for everyone involved.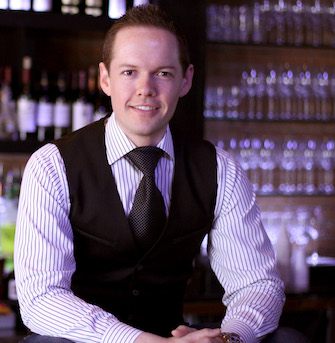 Dustin Meyers
Founder & President
TABC On The Fly
WE'RE THE FASTEST
We know what it's like to be in your shoes. You work a million hours, get little sleep and not enough days off, and quite frankly have better ways to spend your time. That's why we created the fastest online TABC certification course on the market. Period. Our online TABC certification course is completely self-paced, so you can go as fast or slow as you want. Many of our customers tell us our online TABC certification course is the fastest one they've ever taken.
WE'RE THE LEAST EXPENSIVE
We were the first online TABC certification provider to charge $10.99, and that's still our price today. No tax, no hidden fees, just $10.99.
FOR YOU MANAGERS & OWNERS
HARD TO MONITOR WHEN YOUR EMPLOYEES EXPIRE?
WE'LL TAKE THAT OFF YOUR PLATE. FOR FREE.
As a manager or owner, we know you have a million things going on while you're at work. That's why we created a free tool to take one of those things off your plate.
The whole point behind making your employees get TABC certified is to protect your liquor license in the event one of them screws up and serves a minor or intoxicated person. In order to be eligible for this protection, called Safe Harbor, all of your employees engaged in the sale or service of alcohol must have a current TABC certification.
Not to beat a dead horse here, but that means if you have just one employee whose TABC certification is expired and another employee makes a stupid mistake and breaks the law, you could lose your liquor license and go out of business.
With our free online database, we make it super easy to get your employees re-certified before their TABC certificate expires. Just create a free account, enter your employees information, and our system will automatically generate email alerts to both you and the employee starting one month before they expire.