Can Your TABC Certification Get Revoked?
December 22, 2022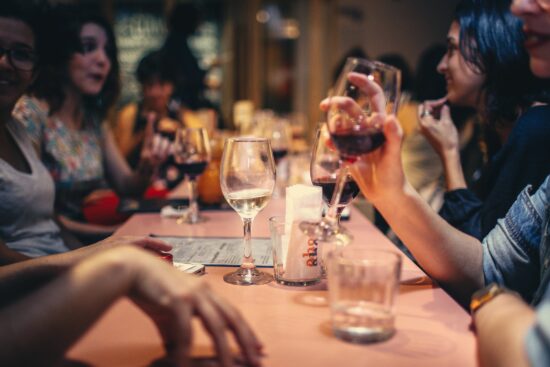 What the TABC grants, the TABC can taketh away.
Yes, that means your TABC certification can be revoked under certain circumstances.
According to the TABC, your seller-server certification can be revoked if you are charged with breaking the laws concerning the sale of alcohol. The penalties surrounding a revoked certification are based on the number of offenses you've had within a 12-month period, not the particular law you've broken.
When it comes to the TABC, the law is the bottom line. So, let's take a closer look at what actions can lead to a revoked certification and the consequences of each offense.
What Gets Your TABC Certification Revoked?
According to the TABC's latest standards surrounding certification revocation, there are several ways you could commit an offense against alcohol service law.
Selling to a Minor
Selling or serving alcohol to a minor is one of the most common ways people get their certifications revoked. Even if you accidentally let a fake ID get through, you've broken the law. So, remember to check IDs from anyone who looks like they may be under 21, and always reference our tips for spotting a fake ID.
Selling to an Intoxicated Individual
Knowing when someone has had too much to drink is critical to maintaining your TABC certification. Before completing an order, always observe the situation, look out for the signs of obvious intoxication, and always know how to appropriately say no if a person is intoxicated.
The First Offense
A first-time offender must take a TABC certification class and exam again within the first 30 days after the offense. This will put your certification back in good standing. In other words, the TABC says you must get TABC certified again within 30 days.
The commission revokes your certification if you do not get recertified within 30 days.
Second Offenders
For the second offense within 12 months, the TABC treats it a little differently. Instead of making you get certified again, the TABC says you may not be allowed to get TABC certified again for 90 days.
The TABC is making you take some time off from work since there seems to be an issue with breaking alcohol laws. After 90 days since the offense has passed, you are eligible to once again become TABC certified.
Third Strike? You're Basically Out
If you commit a third offense within 12 months, this leads to the TABC's most dire consequence. A third-time offender clearly displays issues following alcohol service laws. This means you may not be recertified for another 12 months.
As you can imagine, this will make it difficult to find a job as a server, bartender, or store clerk during that time.
Can You Defend Yourself?
Fortunately, a revoked certificate isn't something that's sprung on as a surprise. The TABC gives ample notice of an incoming revocation. In this notice, the TABC informs the offender that they have the right to request a hearing where they can tell their side of the story to the commission.
Note that this request must be submitted within 21 days after receiving the violation notice.
How Can TABC On The Fly Help You Keep Your TABC Certification?
Following the regulations established by the TABC and the state of Texas is paramount to succeeding as a server, bartender, store clerk, manager, or owner of an establishment that sells alcoholic beverages.
TABC On The Fly can help you and your employees learn the latest regulations and best practices in the alcohol service industry. Our online course teaches you the skills you'll need to keep your reputation in good standing with the TABC and your patrons.
Register online today for our course and get certified quickly from the comfort of your home.
Back to Blog