Exploring the Texas Dram Shop Act and Your Establishment
May 28, 2020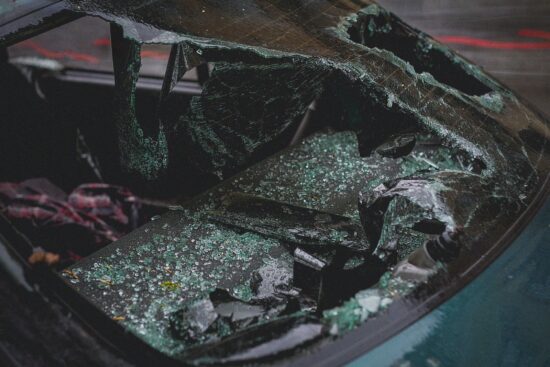 Unfortunately, drunk driving is one of the biggest problems our Texas communities face. Over the years, the TABC has taken every opportunity to help curb this problem. However, a lot of the responsibility for preventing drunk driving falls on seller-servers like yourself who sell and serve alcohol to their patrons.
The Texas Dram Shop Act is a valiant effort to hold Texas restaurants, bars, and other alcohol establishments accountable for who they choose to sell alcohol to. Here's a look at the law itself, how your business may factor in, and what could happen if you're found at-fault for violating the act.
What is the Dram Shop Act?
The Texas Dram Shop Act holds alcohol licensees or permitees, like restaurants, bars, grocery stores, liquor stores, and convenience stores, responsible when an employee sells or serves alcohol to someone who is clearly intoxicated. If alcohol is sold or served to an obviously intoxicated person who then causes property damage, injury, or death, then the establishment may be sued in civil court by the victims.
How Can Someone Prove a Dram Shop Claim?
In order to effectively sue an alcohol licensee or permitee, like a restaurant or bar, for selling or serving alcohol to an intoxicated person, the individual pursuing the lawsuit would likely need to provide sufficient evidence that the person involved was obviously intoxicated at the time the alcohol was sold or served, and that the seller-server should have known so.
Three conditions that would likely be examined by investigators are:
Was the person showing obvious signs of intoxication when the alcohol was sold or served?
If not, should the seller-server have known that the person was intoxicated based on other factors such as their body weight, the number of drinks consumed, and the rate of consumption?
Was intoxication a contributing factor to the property damage, injury, or death?
What Are the Conditions of a Crime That Put You at Fault?
While the person who committed the act of drunk driving still faces the consequence of their actions, what exactly puts you and your establishment at fault?
The answer is simple – Criminal Negligence. Criminal negligence is when someone, like a seller-server, fails to meet a standard level of care that an ordinary person in the same situation would have met. In other words, if you fail to check IDs properly, cut people off timely, or notice obvious signs of intoxication, then you could be found criminally negligent. And you and your restaurant, bar, or store are bound to face some serious consequences. These can include:
Loss of liquor license or permit;
Fines;
Potential jail time.
How to Avoid a Dram Shop Situation
With effective training, you can help your establishment avoid getting into any legal troubles during service. A TABC course will train your employees to properly:
Understand visible signs of intoxication
Identify a fake ID
Cut off someone who's had too much to drink
TABC training can help your staff make the right decisions even on the busiest of nights. Avoid facing fines and jail time by getting you and your staff TABC certified as soon as possible.
Stay Up-to-Date on Dram Shop Laws and More With TABC On The Fly
TABC On The Fly makes getting your staff certified easy and affordable. For only $10.99, registrants can reap the benefits of online certification courses from the comfort of their own home.
Trust us to give your staff the information it needs to operate safely and effectively as Texas continues to reopen. Register today to start your journey towards TABC certification.
Back to Blog