Follow your TABC Certification during the holidays
December 12, 2016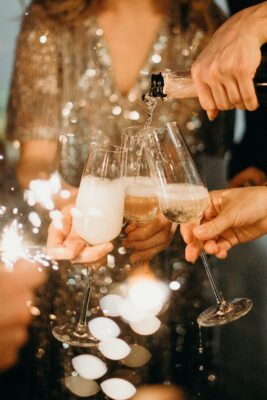 The holiday season is upon us, which means you seller-servers need to be on your best game and follow your TABC certification. The onslaught of Christmas parties is coming whether you like it or not. It's the season of celebrating and being merry, and that is usually accomplished with the assistance of booze.
For you sellers at off-premise establishments like grocery stores, convenience stores, and liquor stores, you have to be extra observant. After all, you only have a short amount of time to notice signs of intoxication. At grocery stores and convenience stores, you might also see more families than usual coming into your store. People are traveling all across the country to see their family, and they just might be making a run to your store to restock drinks for the house. Just keep an eye out for intoxicated people and minors. When it comes to intoxicated people, you should know that you have no discretion. You are legally prohibited from selling alcohol to someone who you have reason to believe may be intoxicated. When it comes to minors, just be vigilant in asking for IDs and examining them properly. You're TABC certified, which means you should be an expert on checking IDs. You also know it doesn't take long to properly check an ID, but a lot rides on you doing so.
For servers and bartenders at on-premise establishments like restaurants and bars, don't let the Christmas parties distract you. Instead of dealing with just a few customers at a time, you may be dealing with large groups of people, each of whom might be getting drinks from various servers or bartenders. This makes drink counting more challenging, but this is where communication comes in. Communicate with your fellow servers and bartenders how many drinks particular customers have had, and especially if any customers need to be cut off. If you're used to working on your own in a defined section, then working a large party with multiple servers can throw you off. Don't let it. Be observant. Remember your TABC certification.
TABC On The Fly is approved by the Texas Alcoholic Beverage Commission and is one of the largest providers of TABC certification in the state. 
Back to Blog