Get your TABC certification online and help others live longer, healthier, happier lives!
December 19, 2013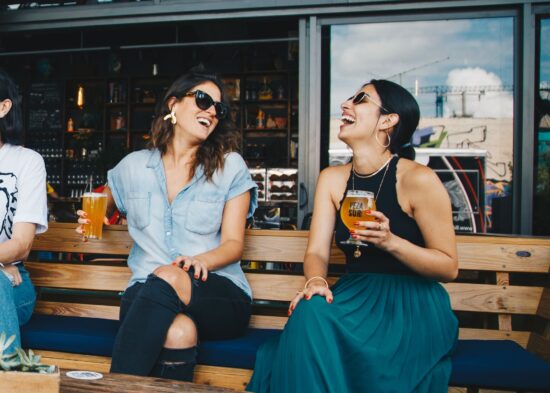 What's another benefit of getting your TABC certification online and being a seller/server in Texas? You will play a vital role in assisting your fellow man in living a longer, healthier, happier life. I mean, we all know being a responsible seller/server means doing your part to ensure your customers don't hurt themselves or others, but a recently concluded study found that people who drink moderately have a much lower chance of dying prematurely than those who don't drink at all.
The study, conducted by The University of Texas at Austin professor Charles Holahan, focused on individuals between 55 and 66 years old over a 20-year time span. The researchers found that of the moderate drinkers (1-3 drinks per day), 41 percent of them died prematurely. 41 percent may sound like a lot, but that number skyrocketed by 28 percentage points when the researchers observed non-drinkers. That's right, 69 percent of non-drinkers died prematurely compared to only 41 percent of moderate drinkers.
The researchers acknowledge, however, that social and mental factors may be at play in addition to those pertaining to health. Yes, we can benefit health-wise from moderate consumption of alcohol, but we all know drinking is largely a social act, and people who have solid social connections are often physically and mentally healthier than those who don't. Along the same lines, other studies have concluded that people who abstain from alcohol are more likely to suffer from depression.
So what should you glean from this as a seller/server? You should do your job proudly, knowing that you are playing a key role in improving the livelihood of others. Just make sure you get your TABC certification online and be careful not to "improve" their lives too much.
Back to Blog