Get Your TABC Certification Online and Learn How to Stay Out of Hot Water
December 1, 2015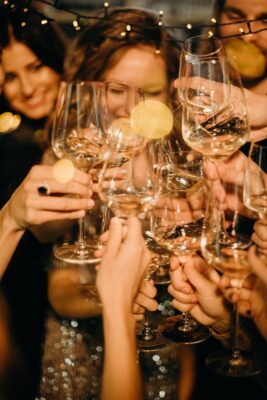 The TABC has begun cracking down on gambling and other activities that frequently happen near liquor stores.
Stay Out of Trouble By Getting Your TABC Certification
Dallas Police have been working with TABC agents to crack down on secret gambling rings, often operated out of liquor stores where it's easy to hide what's really going on. At least five liquor stores have been raided recently, and the people responsible for running the gambling operations not only face criminal charges for the gambling, but also revocation of their liquor permits. Because of this, it is more important than ever to get your
TABC certification online
and learn how to stay out of trouble.
Online TABC Certification Course
The
TABC certification course
doesn't discuss gambling and other offenses. However,  it certainly goes into great detail explaining how you, as a seller-server, can stay out of trouble.
It's extremely important that you take your job seriously, recognize how much liability you and your employer have, and take every step to make informed decisions and follow the law.
Get TABC Certified With TABC on the Fly
TABC On The Fly is an official provider of on-site and online TABC certification approved by the Texas Alcoholic Beverage Commission.
To learn more about how our courses or how to sign up to get your TABC Certification,
contact us today
.
Back to Blog