How Texas Bars Can Stay Sanitary During A Pandemic
April 1, 2020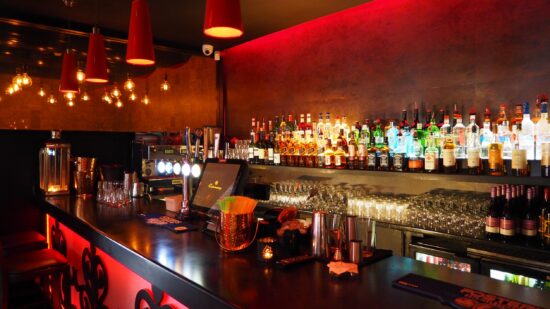 With the announcement of a global pandemic by the World Health Organization and a national emergency from the President of the United States, sanitation has never been more essential at local bars.
Getting TABC certified is one of the best ways to ensure that your employees know how to keep your bar sanitary and safe from COVID-19 and other serious contagions. Before signing up for an online course, here are some preliminary tips for keeping a bar sanitary during a public health crisis.
Practice Standard Sanitation Techniques With Employees
The aim of the game at this point is to continue practicing the sanitation techniques you already have in place, only with an air of higher vigilance. Remind your employees of the expectations you hold of them during this time. Be vigilant about:
Proper hygiene
Hand washing throughout the day; especially after restroom use
Not letting a sick employee take a shift
Consistently Wipe Down Your Bar & Other Surfaces
Even throughout a public emergency, your establishment is bound to have customers who continue to stop in for a drink. Remember, now more than ever, surfaces need to be cleaned. They are the areas of your bar that come into the closest contact with people who could be infected with an illness.
So, we recommend wiping down your bar and tables between each customer. We understand that you most likely already practice this routine, but trust us, now is the time to be better safe than sorry.
Toss Out or Put Away Sugary Foods Overnight
Popular fruits and other foods in the garnish tray that could attract rodents or insects must be put away or thrown away after your nightly shift. Many diseases are bred from animals, so keeping them out of your establishment altogether is essential to maintaining a sanitary bar for your guests.
Have a Glass Washing System in Place
The days of handwashing glassware are gone. Your bar is bound to remain busy, so having a glass washing system in place will not only keep your drinks flowing but your guests healthy. We recommend investing in a high-powered glass washer that can be held behind the bar and ensure that every glass served is a clean one.
Learn the Skills Your Team Needs With TABC On The Fly
If you know it's time to renew your TABC certification, or have employees who still haven't been certified, now is the time to partner up with TABC On The Fly. Our online course makes getting certified easier than ever because we work towards certification on your time, not ours. Register today for our affordable online course.
Back to Blog