On-Premises & Off-Premises Alcohol Promotion Regulations to Remember in 2024
October 9, 2023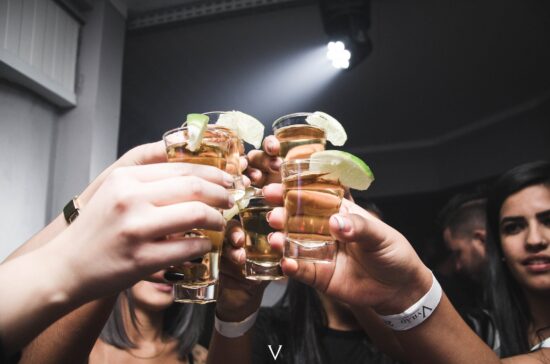 Next year, like years before, will undoubtedly bring many reasons to party. Make sure that if patrons are celebrating at your place of business, that they are doing so safely. Our goal at TABC On The Fly is to ensure that you and your employees are equipped with the tools necessary to make wise decisions and follow the law.
Although the TABC certification course doesn't address marketing rules and regulations, here are some tips to consider:
On-Premises Promotions
Promotions can be extremely beneficial to your business. Having the right staff and the right message can be crucial to increasing revenue during busier holidays, celebrations, and throughout the rest of the year. The Texas Alcoholic Beverage Commission (TABC) has rules and regulations you must follow, though.
What's Allowed?
During promotions, it matters how much is served to your patrons at one time. According to the TABC, you are legally allowed to sell alcoholic beverages in:
Buckets
Pitchers
Bottles
Carafes
BUT … it's illegal to sell, serve, or offer more than two drinks to a single customer at one time. This means you must sell these larger portions to two or more people.
As far as liquor is concerned you may sell a bottle to parties of two or more as long as your customers do not become publicly intoxicated.
What's Illegal According to TABC?
If you're running a great promotion, you must remember that it's illegal to promote activities that encourage or would result in excess consumption of alcohol.
Examples of prohibited promotions include:
Bottomless alcoholic beverages;
Advertising a free drink with the purchase of one;
Unmonitored or uncontrolled drink service;
Coupons and rebates for reduced price of an alcoholic beverage
Off-Premises Promotions Tips
Promoting off-site requires a little more finesse and care. Your message truly matters in the public so you want to ensure that your promotion is aimed at audiences of legal drinking age and doesn't promote excessive consumption.
It is also a best practice to organize your display in locations where responsible sales will occur and that it can be monitored for shoplifting and loitering.
Serve and Sell Your Alcohol The Right Way in 2024 with a TABC Certification
Protecting your customers, the general public who they may come in contact with, yourself, and your business should be your number one priority as a seller-server of alcohol. The TABC wants you to sell and serve responsibly, and one of the easiest ways to ensure you follow the rules is by getting TABC-certified.
Get certified fast and affordably in the comfort of your own home, and even use your smartphone if you want. Start the year off right by enrolling in TABC On The Fly's online TABC certification course today.
Back to Blog