Opening and Closing Procedures Your Bar Should Practice
September 23, 2021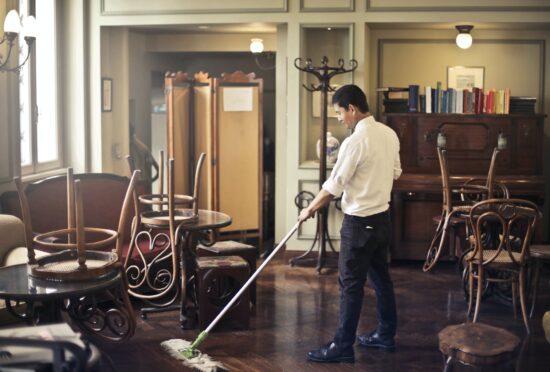 Regardless of how spectacular your bar or restaurant is, a dirty glass or sticky table-top will force a customer to find another place to go for a meal or drink with friends. Customers look forward to an establishment that is clean, inviting and, oh yeah, clean! While a TABC certification can help with some procedures, there's others that should be followed as well in order to ensure a clean and safe bar.
How to Present Cleanliness Throughout the Day
Keeping the bar up to code is great for the city health inspector, yet ultimately, a spotless place is for the patrons. In order to keep your establishment fresh, there are certain procedures your staff should follow, procedures that benefit everyone. Starting at opening, during the day, and ending with closing, a standard-operating-procedure checklist is helpful and makes clear to staff what the expectations are. This will keep your service staff accountable, functional, and professional.
Opening Procedures
Opening practices include maintaining the building, surfaces, glass and barware, inventory, set-up, and supplies.  Closing practices primarily encompasses cleaning. Here is a sample checklist of what your bar can do to guarantee a clean start to the day:
Opening Procedures (no particular order)
Clear any debris outside of restaurant
Sweep up any insects or trash
Vacuum if not completed at close
Empty and reset pest traps
Fill ice bins
Put liners in trash cans
Set out fresh towels, rags
Set out seating
Take clean glassware out of dishwasher, clean and polish of any dust or smudges
Ready dinnerware and silverware, polish if necessary
Set up bar tools and equipment including non-slip floor mats
Stock bottled beverages and service accessories (straws, napkins, skewers, etc.…)
Dust bottles as needed
Set up sanitizer bucket
Prepare fresh fruit and garnishes – checking dates
Prepare juices
Refill condiments
Sanitize tap caps and clean beer faucets with sanitizer
Check bottle and keg levels – ready replacements
Count and assign cash drawers
Closing Procedures
When it comes to cleanliness, closing up shop is just as important as opening for any bar, and your coworkers who are opening the following day will surely appreciate it. Here's a look at some of the best closing practices your establishment can take!
Sample – Closing Procedures (no particular order)
Count and balance registers – prepare bank deposit
Distribute tips
Secure money in safe
Store mixers, garnishes, fruits and bar snacks
Organize menus
Label fresh ingredients
Clean counters, tables, stools, floors, bathrooms, mix-ware, dinnerware and glassware
Clean behind the bar – appliances, floors, mats, drains, sinks, taps, soda gun nozzles
Take out all trash
Vacuum
Refill disposables (straws, napkins, stirrers, etc.)
Take inventory of what is needed the next day
Place unused linens in storage and place used, dirty linens and towels in place for laundry
Turn off TVs and music, neon lights
Turn off lights, set alarm and lock up
Weekly Cleaning Best Practices
There are tasks that do not need to be done daily, but weekly should be completed. Some of these include rotating glassware, dust displays and unused bottles, dust neon signs, flush and sanitize keg lines.
Grills and prep areas should be thoroughly cleaned. Sweeping UNDER appliances and prep areas is important in keeping away pests.  Keeping drawers and cabinets neat and organized makes kitchen work quicker and efficient.
Learn Bar and Restaurant Opening and Closing Best Practices with TABC On The Fly
When your staff takes the Online TABC certification course from TABC On The Fly, they'll be learning from people who have been in their shoes.
There is more to running a great bar than making quality drinks.  It is very important that the establishment itself represent quality through efficiency and cleanliness. Proper opening and closing procedures will enable your establishment to run well, run clean and be a success!
Register online today to start your journey to TABC certification.
Back to Blog