San Antonio bar under fire, but TABC certification issues not the problem
October 31, 2013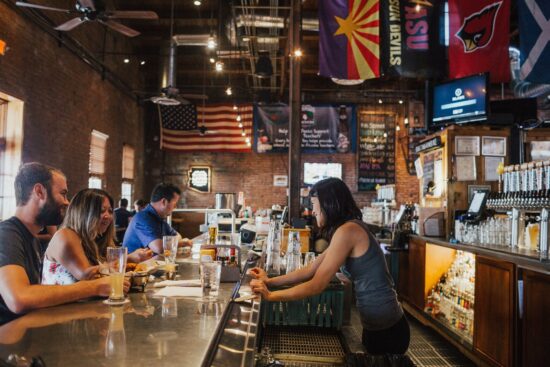 This isn't your typical story relating to TABC certification online or alcohol laws, but it certainly relates to what kind of atmosphere you create at your establishment and what kind of behavior you tolerate from customers.
Remember your parents telling you that nothing good happens after midnight? Well they were (mostly) right, and a San Antonio clothing store is learning that the hard way. You see, their store sits across the street from a place called Bar Central. Apparently there have been multiple shootings in the recent past and the bar has already paid about $10,000 in fines to the TABC. The number of times local police were called to the location was ten times higher in 2012 than 2011. The TABC says the majority of events appear to be "spontaneous"; That is, there were virtually no indicators beforehand that criminal activity was going to take place, thus it could have not have been prevented and there is no reason to hold the establishment responsible.
Totally get it. If you're a hardworking individual just running an honest business and a shooting or robbery occurs near your store, then there's no reason to believe you should be held responsible. It had nothing to do with you. Your business is completely independent of the criminal activity that may be occurring around it. With that said, if your business is attracting the kind of riffraff who enjoy robbing, fighting, and shooting each other, then maybe it's time you evaluate your business concept. These people aren't good for your business, and they certainly aren't good for your neighboring businesses. It's amazing how much control you actually have in determining what kind of atmosphere and clientele you attract.
My advice? Clean it up. If your concept is a grungy biker bar, you can do it without having to fill your bar stools with shitty people. Make sure your employees take a TABC certification online course, make sure they take it seriously, and institute policies and procedures that will promote safety and following the law.
Back to Blog