What Does a TABC Certification Cover?
January 17, 2018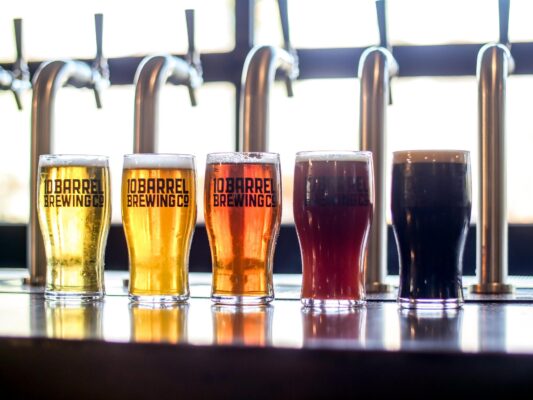 If you are the proprietor or employee of an establishment that sells or serves alcohol, becoming TABC certified is vital. The Texas Alcoholic Beverage Commission (TABC) encourages everyone who sells or serves alcohol in the state of Texas to take an online TABC certification course like ours.
Both online and on-site courses are available to people wanting to obtain TABC certification. The Texas Alcoholic Beverages Commission strongly feels that trained sellers, servers, and managers are better able to identify and prevent the sale of alcoholic beverages to people like minors, intoxicated customers, and non-members of a private club. Here are a couple ways that the sale and service of alcohol to those groups of people can be avoided:
Always Check ID
The legal age to purchase, possess, and consume alcohol in the state of Texas is 21, although there are exceptions in specific circumstances. The most effective way to ensure that you are not selling or serving to a minor is to check their identification. Of course, you still need to be on the lookout for fake IDs and IDs that have obvious signs of alteration or forgery. Avoiding the sale of alcohol to a minor is easy: The customer either has an ID or they don't, and that ID either meets all the required standards or it doesn't. It's very clear.
Always check IDs to ensure they:
Are issued by a government agency;
Contain a picture and physical description that are consistent with the customer;
Show a date of birth of 21 years or older; and
Are valid (not expired and show no signs of alteration or forgery).
Refusing Alcohol to a Patron
As a seller-server, you are required by law to refuse alcohol sales and service to an intoxicated person. Failure to do so can result in you being charged with a crime, thrown in jail, hit with massive fines, and sued in civil court. In addition, your employer also faces civil and administrative action, not to mention people could be injured and lose their lives. This can all be avoided by obtaining a TABC certification from a TABC-approved provider, and putting the things you learn into action in the workplace.
A TABC Certification From TABC On The Fly Can Protect You
At TABC On The Fly we are dedicated to providing you with realistic TABC training so you can make informed decisions and follow the law. Take the first step in selling or serving alcohol anywhere in Texas and get TABC certified with TABC On The Fly today.
Back to Blog