TABC Certification Online & On-Site. We do both.
October 24, 2016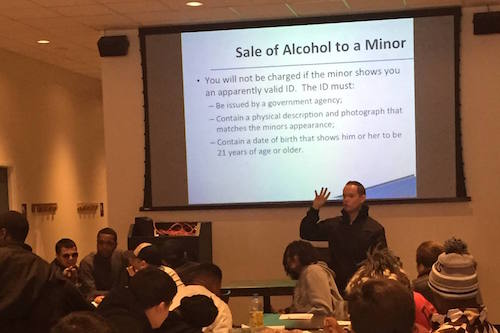 When we started TABC On The Fly, one of our biggest goals was to make the online TABC certification process better for both employers and their employees. Suffice to say, we accomplished that goal. TABC On The Fly is now one of the largest providers of online TABC certification here in the great state of Texas.
Shortly after we launched the website, we started getting calls from employers asking if we could come to their establishment and teach the TABC certification class to their staff on-site. So what did we do? We invested the additional time and money to get the TABC license and equipment necessary to make it happen. And we've been blessed with some awesome on-site clients throughout the Dallas-Fort Worth metroplex. These clients include industry giants like Whole Foods, Trader Joe's, Hilton, Westin Hotels, Mr. Gatti's, and Wings To Go.
We can toot our own horn all day, but the best indicator of our performance is to look at the clients who continue to use TABC On The Fly for on-site TABC certification. Whole Foods is the best example we could ask for. Whole Foods hired TABC On The Fly to train the team at its new Uptown Dallas location, and brought us back shortly thereafter to also train teams at its new Cityline (Richardson) and Fort Worth locations.
So if online TABC certification isn't the best option for you or your team, shoot us an email at sales@tabconthefly.com. We've got you covered. Our pricing is simple and straightforward, and the process requires very little work on your part as the employer. Once you schedule your on-site TABC certification class, all you have to do is make sure your employees show up on time and bring what is required. That's it. We handle the rest. We even bring our own projector and screen and arrive early enough to set up the room.
To learn more about on-site TABC certification and submit a request, check out our TABC Certification On-Site page.
TABC On The Fly is an official provider of on-site and online TABC certification approved by the Texas Alcoholic Beverage Commission. 
Back to Blog