The Current State of Texas Bar Reopenings and How Your Bar Can Stay Open
January 14, 2021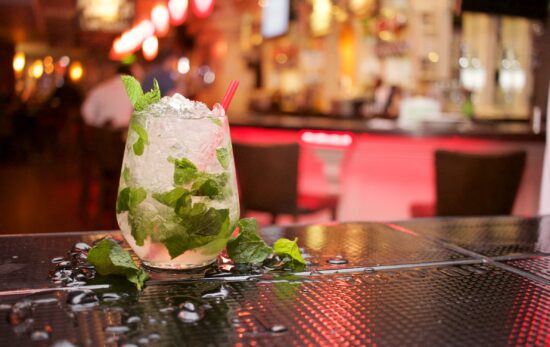 NOTE: This is not legal advice. Due to COVID regulations changing rapidly and also varying by jurisdiction, please check current state and local regulations before making any changes to your business.
The Covid-19 outbreak has stifled the bar industry for nearly one year now.  Bar shutdowns began on dine-in service on March 19, 2020. Some reopenings with capacity limits started on May 22, 2020.
In late June, Covid cases again rose so Governor Abbott again closed the doors of all bars. On October 14, 2020 Governor Greg Abbott allowed bars to reopen at 50% capacity. While many are celebrating, there are many who are worried about how to stay open.
County Judges Ultimately Make the Decisions
The bars have been able to reopen in counties that decide to opt-in to the Governor's plan. The County Judge from each county of Texas can make the decision to opt-in with the Governor or opt-out. For those in Dallas County and Harris County, they are not yet allowed to reopen. Those judges have decided to remain closed at this writing.
The reopening does come with certain rules and limitations. The bar reopenings are not yet at full capacity. The Governor has not set a limit on outdoor dining.
Abbott said in his order that bars in regions of the state with high numbers for hospitalization, more than 15% of hospital capacity, will not be able to reopen.  He stressed that all protocols must be followed to ensure establishments can stay open.
How can your bar stay open amid Covid-19 restrictions?
First, you must be in a county that has reopened. It is important to stay in-the-know concerning your county.
Your bar may operate at 50% capacity for sit-down service with no loitering allowed and all dance floors closed at this time. Keep in mind that staff is not counted in the tally of persons allowed. There are currently no outdoor occupancy limits.
Other essential regulations to follow as a bar manager include:
No serving alcohol past 11 PM.
All staff must wear a face covering, over nose and mouth.
Patrons must wear a face covering when it is not possible to maintain a 6 ft distance from someone not living in the same household. Once seated, these may be removed. If leaving a table for any reason, the face covering must be replaced.
Customers must remain seated, except for bathrooms or leaving. (there are exemptions for breweries, wineries, and distilleries).
Groups must keep a 6ft distance from other groups. Tables limited to 6 patrons per table.
If seating booths back to back, a partition must be in place.
Tables should be a minimum of 6 ft. apart.
All pathways must remain clear for safe distancing.
A hand sanitizing station should be placed at the entrance.
For dining purposes, nothing can be left on unoccupied tables and condiments are upon request only.
Menus should be cleaned after each use, or disposable menus provided.
No self-serve buffets.
How TABC is Enforcing Compliance
TABC staff will monitor bars throughout the state to ensure compliance with all rules. TABC has the authority to suspend any license and/or issue a warning to any establishment not following the guidelines. TABC has a checklist of Minimum Standard Health Protocols on the open.texas.gov website. These include all protocols for your facility, employees, patrons, amusements, and valet parking.
Keep Your Bar Open With the Help of TABC On The Fly
While TABC acknowledges that maintaining these standards requires a bit more effort, it is best to follow the guidelines to ensure safety for you, your staff and your customers. Getting TABC certified is the fasted way to get your bar in compliance. With so many months away, many managers and staff may realize that it's time to renew their certification.
Fortunately, TABC On The Fly can help through our affordable, online program. Our TABC certification course is 100% online and self-paced so you can proceed through the material as quickly or slowly as you'd like. You can also log out at any time and continue the course later at your convenience. Register online today to get started!
Back to Blog