Well, That's a First
August 5, 2013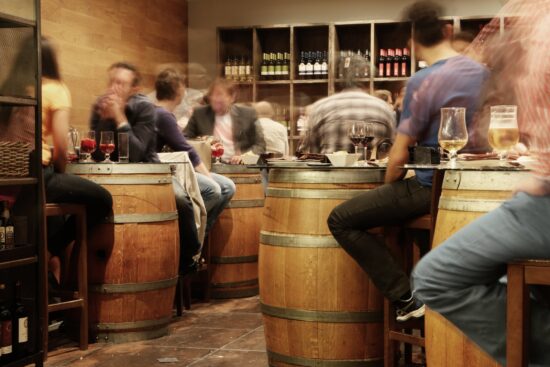 Never heard of this one before, but apparently the TABC is spreading the liability love not only to you servers and bartenders when one of your customers is over-served, but also to any of the other customers who contributed.
Remember Nicole Baukus? She's the 24-year-old from Spring, Texas who consumed 21 drinks in five hours at a local bar and then slammed her Ford truck head-on into a Chevy Aveo, killing two people. Today, the TABC filed charges against one of the other customers who was there that night: 29-year-old Kambiz Michael Duran. According to the arrest warrant, Duran gave the girl several drinks after surveillance footage clearly showed Baukus was already drunk.
As weird as it may sound to hear the TABC is pressing criminal charges against normal patrons for giving drinks to other patrons, it makes sense. If the surveillance footage truly shows what it purports to show, then that means the bartender probably had little interaction with Baukus when these specific drinks were being served and therefore had no opportunity to observe her behavior. The only person observing her behavior was Duran, and apparently the TABC's position is that since Duran took it upon himself to act like a bartender, he can take on the same liability as a bartender.
So what does this mean for you sellers, servers, and bartenders? Well you may not care if your customers make personal decisions that result in personal liability for themselves, but this story shines an even brighter light on why you need to watch where your drinks are ending up … because unbeknownst to you, one of your customers could be slipping drinks to someone you don't even know is in the building.
This is one of the topics we really drive home in our TABC certification course, because while you may not care if one of your customers makes a stupid decision that increases their own liability, the people who may be killed because of it sure do.
Back to Blog