3 Texas Alcohol Laws You Should Know Before Becoming TABC Certified
May 9, 2018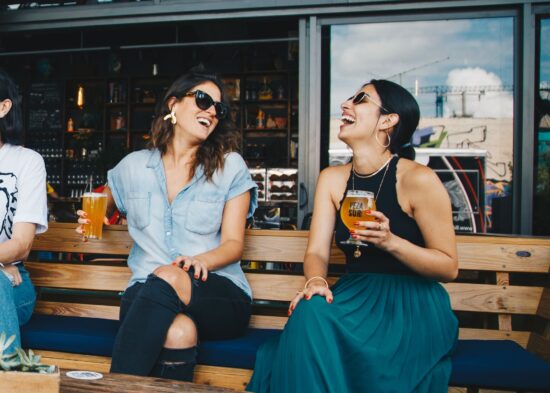 Understanding alcohol laws in Texas will help you get your TABC certification faster and make informed decisions on the job. There are many Texas alcohol laws but knowing these 3 will help you be 1 step ahead when selling or serving alcohol. Don't just think you know Texas law, get certified and be certain you sell or serve alcohol the right way.
A Minor May

Possess and Consume

Alcohol When in the Visible Presence of Their Legal Aged Parent, Legal Guardian, or Spouse
While the legal age of alcohol possession in Texas is 21, there are exceptions that seller-servers need to be aware of in certain situations. If a minor is in visible presence of their legal-aged parent, legal guardian, or spouse, Texas law allows the minor to possess and consume alcohol.
Although Texas law says this is allowed, it does not mean your company or organization is required to allow it. In other words, your business or organization can have rules that are stricter than state law. Your employer's policy may prevent anyone under 21 from consuming alcohol. Be sure to review your policy and speak with management to determine what you should do in this situation.
Always remember that it is never legal to sell or serve alcohol to a minor. If your employer allows minors to possess and consume alcohol in this scenario, you need to do everything through the parent, and the parent only. Take the order, serve the drink, and take payment, all from the parent.
Minors may also possess alcohol in the scope of employment and possess and purchase alcohol when assisting a police officer in the enforcement of the alcoholic beverage code (i.e. Sting operation).
Designated Drivers Are Great, but Public Intoxication Is Still Illegal
A designated driver is a person in a group who chooses not to drink alcohol to provide a safe and sober ride for the group. That's awesome, but it does not mean the rest of the group can drink as much as they want. Public intoxication is still illegal and is defined as "To appear in a public place while intoxicated to the degree that the person may endanger the person or another. [Penal Code Sec. 49.02]
It's also against the law to sell or serve alcohol to a person who you know is intoxicated. [Texas Alcoholic Beverage Code Sec. 101.63(a)]
This is why it's supremely important to recognize common signs of intoxication and cut people off or refuse a sale immediately. Many seller-servers believe they have discretion in this situation, and they are absolutely incorrect. If you have reason to believe your customer is intoxicated or will become intoxicated by another drink, you are legally required to cut them off and prevent intoxication. Don't let the customer convince you to give them "just half a glass of wine." It's illegal.
To-Go Is a No-Go
New Orleans is popular for selling margarita and daiquiri-style drinks to-go. While this may be an appealing way to make money for your business, it's against the law in Texas.
But we had a somewhat related change to Texas law in 2015 pertaining to Public Entertainment Facilities, or PEFs. A PEF is a stadium, arena, or other permanent structure that is used for sporting events. We're referring to places like Globe Life Park, AT&T Stadium, or other sports venues. With the increase in alcohol being served at sporting events, more sellers and servers will find themselves working in this type of facility. Effective 06-10-2015, TABC-approved PEFs in which all licenses and permits are held by a single holder, may allow a patron who possesses an alcoholic beverage to enter or leave a licensed or permitted premise (i.e. restaurant, bar, etc.) within the facility if the alcoholic beverage:
Is in an open container;
Appears to be possessed to currently consume;
Remains within the facility, excluding the parking lot; and
Was purchased legally at a licensed or permitted premises at the facility.
So, what does this legal mumbo-jumbo mean? Let's say you're working at a bar or restaurant inside AT&T Stadium. And let's say all the restaurants and bars inside AT&T Stadium have alcohol licenses or permits held by the same holder. This law allows your customers to leave your restaurant or bar with an open container of alcohol they legally purchased from you, as long as they stay inside the stadium. They are not allowed to step outside the stadium with the alcohol for any reason.
Learn These Texas Laws and More by Getting Certified with TABC On The Fly
If you're looking to make money by selling or serving alcohol, you need to be TABC certified. Fortunately, TABC On The Fly makes this process simple and affordable. For just $10.99, you can get certified online fast and be ready to work. Enroll in our TABC certification course online today and be confident that you are selling or serving alcohol legally and responsibly.
Back to Blog