4 Risk Management Tips for Your Bar
June 18, 2020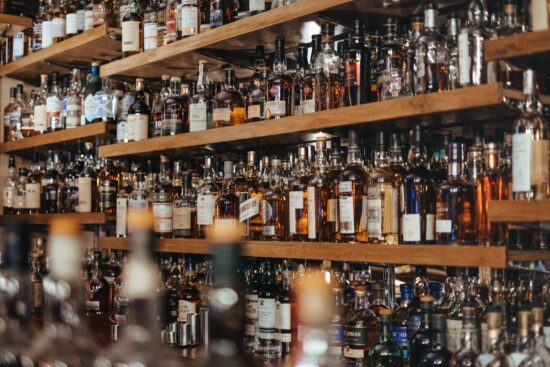 When you're in the alcohol service business, risk is just something you know you're bound to take on as part of the job. However, risk doesn't always mean the worst will happen, only that it can if you aren't careful.
In order to keep your bar in compliance with TABC requirements as well as a safe place for your guests, make sure you follow these four tips that will help you mitigate the risks involved with running your business.
Train Your Employees on Alcohol Service
One of the biggest risks of owning a bar is servers failing to follow standard alcohol service regulations. Not only can these mistakes put your license at risk, but they also could lead to jail time in the case of a serious DRAM shop case.
In order to avoid alcohol service issues, train your employees to:
Know when someone is too drunk to serve
Have the ability to identify a false ID
Know how much alcohol they can legally serve per glass
Properly handle an unruly patron
Update Your Bar's Security
Should anything happen at your establishment, you'll want to ensure that your surveillance cameras have caught everything clearly. If it's been a few years since your bar has had a security upgrade, it's time to invest in some HD surveillance.
Modern cameras and surveillance programs provide high quality resolution and grant users the ability to keep watch over their property even when they aren't around. So, you can ensure that your bar is always secure and minimize any potential risk that could occur when you personally aren't on the clock.
Keep Up With Health and Safety Codes
As Texas continues to reopen after COVID-19 closures, it's never been more important that your bar remains as sanitary and healthy as possible. From food and beverage storage to the regular sanitation of your establishment's surfaces, you and your staff must practice strict health practices in order to avoid the spread of COVID-19 or any other viral illness that could strike your area.
Keep Yourself Risk-Free With TABC On The Fly
As the management of your establishment, making sure that you are the first one to have a finger on the pulse of new TABC requirements is essential. However, while running your bar and managing employees, taking courses can seem like a huge sidestep in your schedule.
At TABC On The Fly, we make TABC certification easy to integrate within your business hours. Our courses are offered online and don't have a time limit! Pause when you need to get to work and pick up where you left off at your convenience. Register today to start becoming the leader that your employees deserve.
Back to Blog