Do You Qualify for Safe Harbor Against the TABC?
January 11, 2022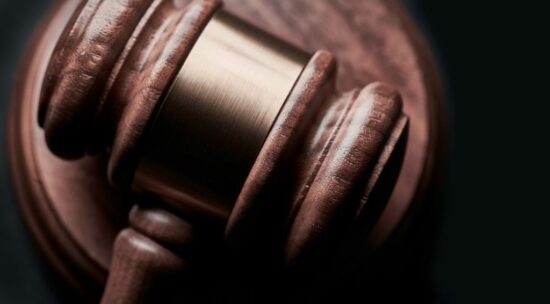 One of the most horrifying realizations as a bar owner is knowing that one of your employees accidentally broke the law while serving and someone got hurt as the result of their actions.
According to the Dram Shop Law, businesses that sell alcohol to minors or intoxicated persons, are held liable in the instance that the customer leaves their establishment and goes on to cause injury or kill someone while drunk.
Getting hit with this conviction can lead to fines, closures, lost licenses, and even jail time. However, even entities like the TABC understand that sometimes good business owners get involved in a mistake.
Let's learn more about TABC's Safe Harbor Act and what a bar or restaurant owner can do to ensure they aren't held responsible for an employee's wrongdoing.
What is the Safe Harbor Act?
If one of your employees is caught serving alcohol to a minor, should you be punished for their mistakes? The TABC Safe Harbor Act helps protect business owners from suffering the consequences after an employee commits an illegal sale on the job.
Any business that qualifies for safe harbor will be able to get around hefty fines and closures that could ruin their dream of being the best bar in Texas.
What Are the Requirements to Qualify for Safe Harbor?
Qualifying for the safe harbor isn't impossible and can be done through an owner meeting the following criteria:
Your bar must require all servers to take a TABC certification training course
You must ensure that all of your employees are, in fact, TABC certified (This information is easily accessible online)
Your bar must always strive to abide by the rules and never encourages employees to go against any TABC regulations
How Can You Ensure Your Business is Protected?
The easiest way to stay protected against the Dram Shop Act is to make each of your employees become TABC certified. Even though getting certified isn't the law, as a business owner, you can make it a mandatory requirement for employment.
Without TABC certification, not only do your employees run the risk of accidentally making a monumental mistake, but you will definitely face dire consequences if serving laws are not followed.
As an owner, you don't have the time to peek over every employee's shoulder for every minute of a shift. Mistakes can happen and TABC certification helps hold your employees accountable for themselves without putting your business at risk.
Get the Facts About the Dram Shop Law, Safe Harbor, and More, From TABC On The Fly
If you are a bar or owner of a restaurant that sells alcoholic beverages, you always need to be in the loop with the latest Texas alcohol laws and regulations.
TABC On The Fly is an online course that makes keeping up with ever-changing regulations a simple practice. Keep yourself and your employees out of any trouble with the TABC and legal authorities. Register online today to start the process of becoming TABC certified.
Back to Blog