Spring Break Protection with TABC On The Fly
May 30, 2019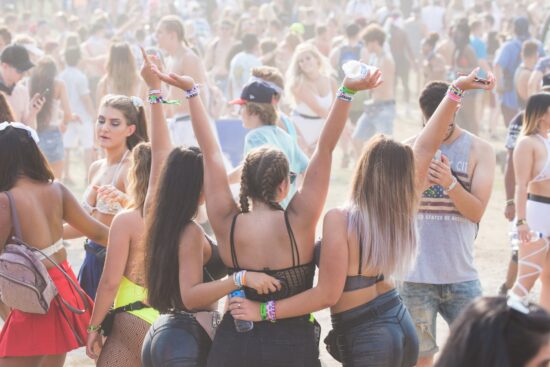 Spring break recently took place across the nation and Texas is a state with several popular destination cities, with bars and restaurants packed at this time of the year.
While spring break may be a slow time for employees and owners in the liquor service sector, there are still some major risks that could lead to the revocation of your TABC certificate or even the suspension of your establishment's license or permit.
Follow our tips and ensure that your employees are TABC certified so that best practices are kept up during this special time of the year.
"Are You Really 21?"
Everyone during spring break wants to have a good time. Unfortunately, this means that some underage patrons will attempt to purchase alcohol with false identification. Selling alcohol to a minor is against the law and can result in:
Suspension or revocation of the establishment's license/permit;
Revocation of the employee's TABC certificate;
Fines;
Criminal charges; and
Civil litigation.
Not only is the sale of alcohol to a minor illegal, but it ultimately puts the customer and the surrounding community at risk of injury and even death.
In order to steer clear of any trouble, remember some warning signs that an ID might be fake:
The ID doesn't follow Texas standard features (hologram, watermark, etc.);
Thick or bumpy surface;
Misspellings;
Generally nervous customer.
Keep an Eye Out for Intoxicated Guests
Spring break is popular among many people as a time for binge drinking. As you already know, binge drinking is a dangerous habit, and public intoxication is illegal. Keep your location safe by reminding your employees when to stop serving alcohol to certain guests.
Are they slurring their speech?
Are they unsteady on their feet?
Are they starting altercations or being loud and aggressive?
Are they saying and/or doing things they might not ordinarily?
If you answer 'yes' to any of these questions, then you should cut this customer off immediately and ensure they have a safe ride home.
Monitor Your Specials
You may want to offer drink specials for your spring break customers. Although drink specials are a great way to attract business, ensuring that they follow TABC regulations is paramount.
The TABC has rules involving signage, the location of signage, and even wording, that an inexperienced employee can miss.
One of the primary goals of these rules is to prevent the promotion of over-intoxication. Therefore, your establishment can't advertise or hold events like drinking competitions or "bottomless" drinks.
Stay Protected and Learn TABC Rules and Regulations with TABC On The Fly!
Don't let spring break become a bad time for your business. Do your job professionally and keep yourself, your employees, and your customers protected. Doing so has never been easier with the help of TABC On The Fly. Our online course is fast, informative, and only $10.99.
Enroll today and be armed with the knowledge you need to make informed decisions and follow the law.
Back to Blog