Top Ways to Improve Your Bar's Business During Any Holidays
January 4, 2022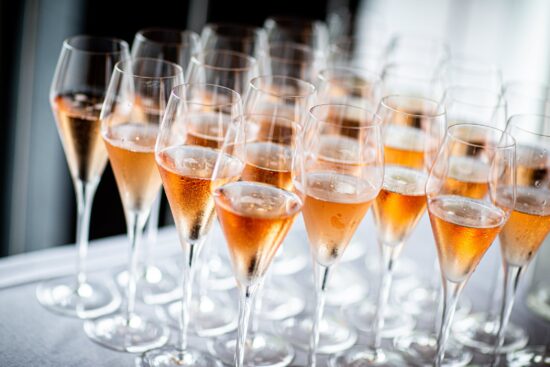 The holidays are a time where friends and family come together to celebrate the season and enjoy each other's company. However, most of this celebration is left to at-home gatherings and not at local bars.
While you may have a lot to offer your guests this and any other holiday season, it's easy for your establishment to get passed up in the annual rush.
Here are some easy ways to attract new and returning guests to your bar, while still adhering to TABC requirements.
Hire Seasonal Staff
Many people tend to avoid bars during the holidays because they can get crowded and service could end up slowing down.
By hiring seasonal staff, you can guarantee that your service remains impeccable. Keep in mind that aside from merely hiring staff to speed up your service they should also be TABC certified in order to avoid any holiday mishaps like serving a minor using a fake ID or overserving someone who's had too much cheer for the night.
Create a Holiday Special
Everyone loves a promotion, and the holidays are the perfect time to create a special that guests can't refuse. Regardless of what your themed drink or deal is, remember that you must always remain in compliance with the TABC's rules on general promotions.
Two of the most important regulations surrounding promotions are:
Avoid loss leading; it can lead to an investigation
Two-for-one sales at on-premise retailers are illegal
Happy Hour prices must end at 11pm. but general drink specials can last from open to closing
Get Out in the Community
Tis the season to get out and do some good for your community. Whether your staff participates in a canned food drive or hosts a Toys for Tots event, standing out in your community is extremely beneficial towards putting your bar on people's minds when they decide it's time for a night on the town.
Offer Holiday Themed Events
As the holidays progress, people will want to break out and enjoy a night away from home. Mix up your offerings with some holiday-centric events to pair with your promotions.
Trivia nights and holiday-themed karaoke events are just a couple of ways you can get your establishment in the seasonal spirit.
Keep in mind that as you host these events, your staff should always be on the lookout for someone who has imbibed too much or needs a ride home that doesn't involve them getting behind the wheel.
Dram shop laws can have a huge impact on your bar's success. So, regardless of the night, make sure that your guests walk out of your door cheerful but not belligerent.
Make All of the Right Choices This Holiday Season, With TABC On The Fly
If you've hired on new staff for the season or know that your team isn't completely TABC certified, it's time to get your employees on board with industry best practices.
Online certification courses through TABC On The Fly are both affordable and simple to schedule, even during one of the busiest times of the year. We even offer employer accounts that allow you to get your team certified en masse.
Register online today to start the holiday season off right for your customers.
Back to Blog