Why You Should Round Out 2023 with a TABC Certification
October 2, 2023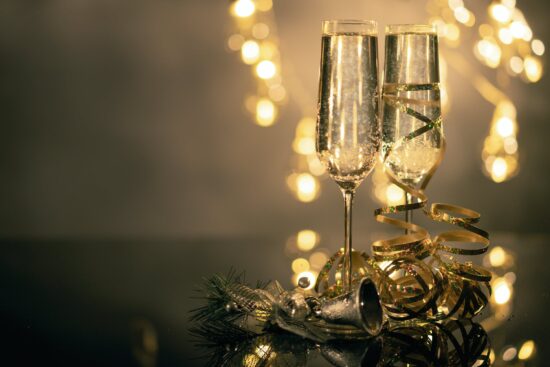 Tis the season to give! So give yourself the gift of a TABC certification through TABC On The Fly! We are Texas' premier online TABC certification course, and have helped employers and employees operate safely throughout 2023.
If you're a new server and don't understand why you should get certified, you've come to the right post! Here are the top reasons why your 2023 should end with us.
It's Not The Law…But It May as Well Be
No, it isn't against the law to not be TABC certified. However, most, if not all, employers who sell or serve alcohol in Texas won't hire someone unless they are TABC certified. It's that simple. No certification, no job. While it may not be the law of the land, certification is certainly the law of the industry.
You Learn the Essentials of Being a Seller-Server
Selling or serving alcohol safely is all about being an expert in your industry and understanding the two main essentials that will keep your establishment out of trouble:
Not selling or serving alcohol to minors and checking identification correctly
Not selling or serving alcohol to intoxicated people and refusing a sale
Identifying Fake IDs
Serving a minor is not only against the law, but it's one of the easiest ways to get your workplace fined or even shut down for good.
Spotting a fake ID goes beyond comparing photographs with the person presenting it. Our certification course teaches you the specifics of Texas driver's licenses and what seemingly secret signs to look out for before serving anyone who may be a minor.
Knowing When to Refuse a Sale or Service
Serving someone who's already drunk is against the law. Our course helps you understand when someone's had too much and how to approach saying "no" while keeping the situation under control.
Your top priority as a server is the safety of your patrons and those who they may come in contact with, so being able to spot someone drinking over the limit could be an observation that saves someone's life.
Help Your Management Stay on the Good Side of the TABC
Not only do we teach the essentials, but we also supply you with all of the knowledge you'll need to help your employers sleep at night. We have many employers who take advantage of our free Employer Accounts to ensure their employees have the information and knowledge they need to follow the law and keep people safe.
Give Yourself the Gift of TABC On The Fly This Season
If you plan on making some extra holiday money serving drinks, make sure you have a TABC certification. TABC On The Fly can help you get it done, fast! Our online course allows you to work at your own pace and doesn't require you to physically step a foot outside of your daily routine. End 2023 right and enroll today!
Back to Blog