Seller-Server Safety Tips Going into Summer
April 3, 2020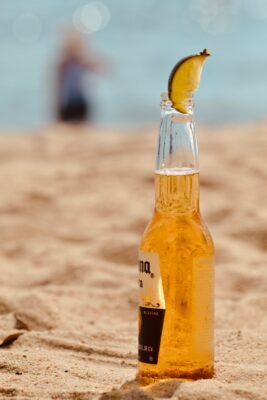 TABC certification has never been more important with summer right around the corner. Now is the time to start gearing up for the rush and making sure your staff is TABC certified before the crowds pour in.
While your team preps for their TABC certification course, have them keep in mind these quick tips for serving during the summer season.
Count Your Drinks and Measurements
One of the biggest parts about becoming a bartender in Texas is knowing proper alcohol measurements when serving drinks. If you need a refresher, we've got your back. Standard measurements for one drink are:
Beer – 12 oz.
Wine – 5 oz.
80-proof liquor – 1.5 oz.
100-proof liquor – 1 oz.
Having an understanding of how much alcohol your drinks have in them, combined with how many drinks you've served an individual can help you gauge where they are on the intoxication scale.
Serve Food With Alcohol Whenever Possible
Most places that serve alcohol offer food on their menu. It's a safe action because food that's mid-digestion slows down the movement of alcohol throughout the body. If you aren't serving food with your alcohol, we suggest adding some bites to your menu. Stick to fattier foods like chicken wings or pizza to keep your guests satiated.
Watch For When to Say "When"
Registering for an employer account can help you get your staff properly trained on the signs of an intoxicated guest who's ready to be cut off. Some signs that signify when to say "no more" to a guest include:
Aggression
Loss of motor control
Flushed face
Vomiting
Have a Ride Plan at the Ready!
The safety of your customers is your number one priority. If someone clearly exhibits signs of drunkenness, don't let them get behind the wheel! Work with your staff and come up with a plan to help get patrons home safely.
Organize a Lyft or Uber deal, or have a taxi service on-call for your business. Any effort to keep a drunk driver off the streets saves lives.
Online Certification has Never Been Easier Than With TABC On The Fly
TABC On The Fly is proud to offer fast, affordable and user-friendly online certification courses for servers living life on the go. Our course allows your employees to get certified while also adhering to their duties of employment and any other obligations they may have in their lives. Enroll today to get your TABC certification before the summer!
Back to Blog