Top Benefits of Online TABC Certification
June 10, 2019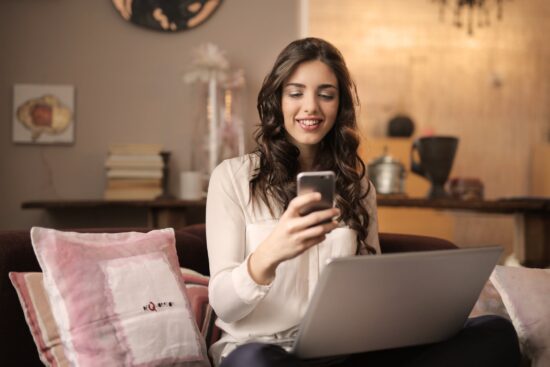 Getting TABC certified is not only likely required by your employer, but it can help you ensure best practices at your place of employment. At TABC On The Fly, we know that sitting in a classroom for hours on end isn't always practical or necessary.
Getting your TABC certification online serves as a simple and stress-free method to getting oneself well on the way to success in the alcohol service industry. Here are some of the biggest advantages to an online course when compared against a physical classroom.
Study on Your Time
On-site TABC certification courses usually come with set schedules that students have to adhere to. Not doing so usually results in the failure of a course or difficulty achieving a certificate. Some people have busy work schedules or are parents who are unable to work around the standards of a physical classroom.
By choosing to work with an online course for your certification, you can start, pause, continue, and complete the course at your convenience. Online courses give you the opportunity to study and learn when it is the best timing for you.
Enjoy a Familiar Learning Environment
This advantage is quite simple. Learn where you are most comfortable. If you want to obtain your certification in pajamas on the couch, you definitely can. Online courses offer a sense of comfort that no physical classroom can come close to.
Distractions are all around us, and a classroom setting is no different. The information you need to learn in order to obtain TABC certification is extremely important to retain as you move on in the industry. Being able to concentrate and fully absorb the information in our course is the whole point of you getting certified. We all have different ways of getting into concentration-mode. Tap into yours on your own terms.
Save Money by Getting TABC Certified Online
Online courses are naturally much more affordable than attending classes in person. This is because on-site classes are much more time-intensive for the instructor. With an online course from TABC On The Fly, the price is only $10.99. No taxes, no fees. That's been our price since our first day in business.
Faster Opportunities for Career Advancement
In Texas, maintaining a valid TABC certification is vital in the service industry. Knowing the ways to tell if a person has had too much to drink or understanding the specific rules for BYOB restaurants can be the knowledge that eventually gets you promoted. Get your career off on the right foot with TABC On The Fly.
Get Certified Fast With TABC On The Fly
Getting your TABC certification has never been easier. When you choose TABC On The Fly, you'll get certified fast for only $10.99, and be armed with the knowledge you need to make informed decisions and follow the law. Enroll now!
Back to Blog