How to Prevent Patrons from Driving Drunk This Holiday Season
December 22, 2022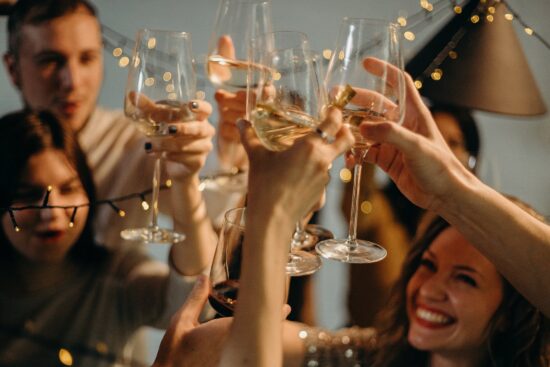 The holidays are a time for celebrating with friends and family, but they're also a time when people are more likely to let their guard down and make poor decisions; like getting behind the wheel after drinking too much.
As a bar owner, it's your responsibility to make sure your patrons are safe and that no injuries or deaths occur because of the number of drinks you've served a patron. Here are six ways to prevent drunk driving this holiday season.
Educate Your Staff
Your bartenders and servers are on the front lines when it comes to preventing drunk driving. They're the ones who are interacting with your customers and monitoring their alcohol consumption. Make sure your staff knows the signs of intoxication and how to handle situations where a patron may be trying to order another drink when they've already had too much.
Aside from regular training and review, it's beneficial to ensure each of your employees earns their TABC certification from TABC On The Fly to guarantee that they're up-to-date on all server best practices.
Offer Non-Alcoholic Drinks
People often forget that not everyone wants to drink alcohol when they're out at a bar. Make sure you have a good selection of non-alcoholic drinks available so that your patrons have the option to stay sober if they want to.
This will help prevent those who don't want to drink from feeling left out and also give people a way to pace themselves if they're worried about getting too drunk.
Cut Off Service Early
If you know that there's going to be a big party or event happening at your bar, cut off alcohol service an hour or two early so that people have time to sober up before they have to leave. This will help prevent anyone from leaving your bar already intoxicated and increase the chances that they'll take a safe ride home instead of driving themselves.
This is a great time frame to start serving up pitchers of water and food options to guests, even if you've already been doing so throughout the night.
Promote Designated Drivers
Make sure your staff is aware of the importance of promoting designated drivers. Encourage them to offer drinks and specials to those who are staying sober, so they don't feel left out. You can also put up signs or post on social media to remind people to plan ahead and designate a driver before they come to your bar.
Call a Ride for Your Guests Tactfully
If someone has had too much to drink, and hasn't heeded your designated driver tips, tactfully call a ride for them. You can find a list of local taxi and ride-sharing services in your area on Google or Yelp. Be sure to have the person's name, address, and phone number ready, so the driver can find them easily. If possible, have someone stay with them until the ride arrives.
Offer Water and Food
Sometimes all someone needs is a little food and water to feel better after a few drinks. Keep fruit juices, water, and snacks like pretzels or nuts behind the bar so your staff can offer them to guests who have had too much to drink. Remind your guests that food after alcohol won't sober them up; only time can do that. So, make this offer early in the evening and don't forget to cut off guests who have clearly had too much, no matter how early in the shift it is.
Stop Your Bar From Getting a Lump of Coal With TABC On The Fly
The holiday season is a great time for business, but it's important not to let safety fall by the wayside in the midst of all the festivities. Promoting designated drivers, calling cabs or rideshares for intoxicated guests, offering food and water, and knowing when to cut someone off are all great ways to keep your bar in good standing with the TABC and help ensure everyone has a safe and enjoyable holiday season.
If you want your employees to display the very best practices in the industry, sign them up for online TABC certification courses with TABC On The Fly. Our course is affordable, moves at the user's pace, and ensures they receive the latest information about Texas drinking laws. Register online today.
More Helpful Holiday Reads
Top Ways to Improve your Bar's Business During Holidays
4 Alcohol Server Tips to Remember This Holiday
Keeping your Bar or Restaurant Safe During Holiday Events
4 Reasons to Get TABC Certified This Holiday Season
Back to Blog